The Real Public Enemy #1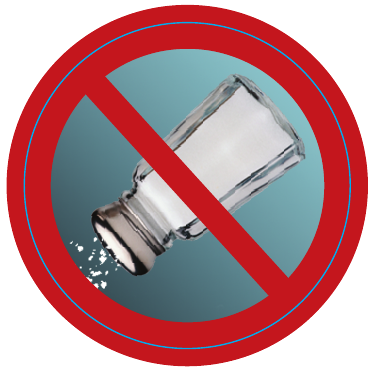 There's a silent killer in your kitchen. And you're the one who let it in.
Maybe that's because it looks so harmless. Or maybe because after all these years you've gotten so used
to its taste you can't imagine going without.
But the next time you pick up that salt shaker, be aware that salt kills. And that's if you're lucky. Eating salt
could also lead to a future compromised by:
Dementia

Asthma

Osteoporosis

Obesity

Stomach cancer

Type 2 Diabetes
More than 56 million Americans suffer from conditions either caused or aggravated by salt intake.
And that's not even counting the 130 million Americans who are overweight or obese.
Those statistics prompted Dr. Neravetla—Director of Cardiac Surgery at Springfield Regional Medical
Center—to write the first and only book to unveil the dangers of salt consumption.
In Salt Kills you'll learn:
How salt damages the heart and other bodily organs and systems

Why salt is especially dangerous for specific segments of the population

What you can do to protect yourself

Click here to read Dr. Neravetla's Blog
Click here to visit Health Now Books
Contact: Mary Moore
mmoore4502000@yahoo.com
Contact: Sharon Cook
707-268-8784– land
415-302-1752 – cell+text
Sharon@cookpr.com